The role of territorial behavior in improving the desirability of students' social interactions in academic environments (Case study: Shahid Rajaee University)
Subject Areas
:
MONA MOHAMMADI 1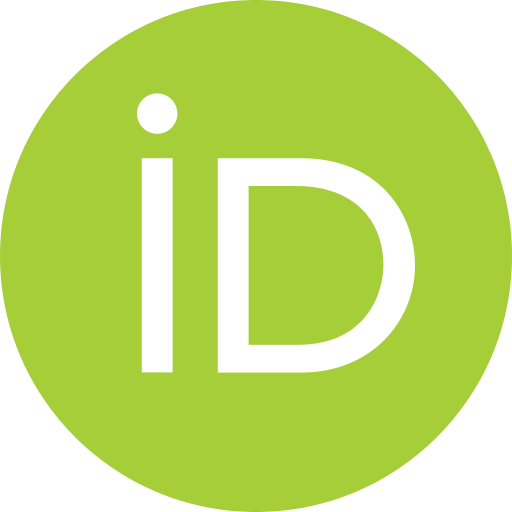 (PhD Researcher in Architecture, Department of Architecture, Faculty of Architecture and Urban Planning, Tarbiat Dabir Shahid Rajaei University, Tehran, Iran)
hamidreza azemati 2 (Professor, Department of Architecture, Faculty of Architecture and Urban Planning, Tarbiat Dabir Shahid Rajaei University, Tehran, Iran)

Keywords: Territorial Behavior, Boundaries, Privacy, Social Interactions, Academic Environment,
Abstract :
The desirability of students' social interactions plays a fundamental role in enhancing the quality of formal and informal academic spaces. The present study aims to investigate the territorial behavior in the academic environment concerning the concept of "boundary" to improve students' social interactions. This study is applied and mixed-method research, in which a survey study is applied to A) evaluate the individuals' views and develop the objective table and contents. Through data collection and employing written sources and semi-structured interviews with psychology and architecture professors B) develop a visual questionnaire, according to the table and distribute them among the research population. In the present study, to fill out the questionnaire, 17 professors are interviewed, and 45 architecture students of Shahid Rajaee University are asked. Data are collected using interviews, observations, and questionnaires. The statistical population includes architecture students of Shahid Rajaee University. Also, the samples are selected by a cluster sampling technique. After classifying the obtained data using SPSS software, they are investigated and analyzed to extract desired boundaries from the students' views utilizing a t-test. Findings indicate that students consider in-between boundaries to be more desirable for spatial privacy in the presence of individuals and friendly gatherings.
References
:
1- جوان فروزنده، ع، و مطلبی، ق. (1389). مفهوم حس تعلق به مكان و عوامل تشكیل¬دهنده آن. مجله هویت شهر، 5(8)، 27-37.
2- بمانیان، م.، عینی¬فر، ع.، انصاری، م. و یگانه، م. (1393). تبیین رابطه رفتار قلمروپایی شــهروندان با معیارها و میزان ادراک پیوستگی ساختمان و شهر در فضاهای عمومی شهر )مطالعه موردی: خیابان ولیعصر تهران). هویت شهر، 8(19)، 5-18.
3- حنیفه، ف.، رشیدکلویر، ح.، ابوالقاسمی، ع. و محمدی، ش. (1397). پیش¬بینی تمایالت اجتماعی بر اساس شاخص¬های قلمروگرایی در ساکنین مجتمع¬های مسکونی شهر رشت. معماری و شهر پایدار، 6(2)، 85-96.
4- انصاری، م.، جمشیدی، س. و الماسی¬ف. (1389). بررسی حس قلمرو و رفتار قلمروپایی در پارک¬های شهری (مطالعه موردی: پارک ساعی). نشریه معماري و شهرسازي آرمان شهر، 3(4) ، 33- 48 .
5- عظمتی، ح.، پورباقر، س. و محمدی، م. (1395). عوامل مؤثر بر مطلوبیت فضاهای شخصی در محیط¬های آموزشی دانشگاهی (مطالعه موردی: دانشکده مهندسی معماری و شهرسازی). فصلنامه علوم و تکنولوژی محیط زیست، 1-11.
6- زارعی حاجی¬آبادی، ف. و س. (1395). نقش محیط ساخته شده در تعاملات دانشجویان در فضاهای غیر رسمی مدارس معماری نمونه موردی: دانشکده هنر و معماری دانشگاه بوعلی و پردیس هنرهای زیبای دانشگاه تهران. هنرهای زیبا - معماری و شهرسازی، 21(1)،79-90.
7- عظمتی، س. (1391). طراحی فضاهاي آموزشی با تأکید بر مطلوبیت فضاي باز، پایان¬نامه کارشناسی ارشد، دانشگاه تربیت دبیر شهید رجایی، تهران.
8- فلاحت، م. (1385). مفهوم حس مكان و عوامل شكل¬دهنده آن. نشريه هنرهاي زيبا، 26، 57-66.
9- پورباقر، س. (1392). عوامل کالبدي مؤثر در ارتقاء رضايت¬مندي دانش¬آموزان در فضاهاي آموزشي (نمونه موردي: مدارس متوسطه شهر تهران)، پایان¬نامه کارشناسی ارشد، دانشگاه تربیت دبیر شهید رجایی، تهران.
10- موسي¬زاده، ا. و مصطفي¬زاده، ف. (1391). نگاهي به مفهوم و مباني حق بر حريم خصوصي در نظام حقوقي عرفي. فصلنامه دانش حقوق عمومي، 1(2).
11- سیفیان، م. و محمودی، م. (1386). محرمیت در معماری سنتی ایران، مجله هویت شهر، 1.
12- اکبری، ر. و پاک بنیان، س. (1391). تأثیر کالبد فضاهای عمومی بر احساس امنیت اجتماعی زنان بررسی تطبیقی در دو مجموعه مسکونی با الگوی متفاوت (متعارف و بلند مرتبه). فصلنامه هنرهای زیبا تهران (2)
13- لنگ، ج. مترجم عيني¬فر، ع. (1381)، آفرينش نظريه معماري: نقش علوم رفتاري در طراحي محيط. مؤسسه انتشارات و چاپ دانشگاه تهران
14- مدنی¬پور، ع. (1391). فضاهای عمومی و خصوصی شهر. نوریان، ف.
15- آلتمن، ا. مترجم نمازیان، ع. (1382). محیط و رفتار اجتماعی (خلوت، فضای شخصی، قلمرو، ازدحام). تهران: انتشارات دانشگاه شهید بهشتی
16- ارژمند، م. و خانی، س. (1391). نقش خلوت در معماری خانه ایرانی. فصلنامه مطالعات شهر ايراني اسلامي، 2(7)، 27-38.
17- فرهنگی، ع. (1373)، مبانی ارتباطات انسانی، مؤسسه خدمات فرهنگی رسا
18- سیفیان، م. و محمودی، م. (1386). محرمیت در معماری سنتی ایران، مجله هویت شهر. 1(1)، 3-14.
19- Raeesi, I & Sadat Hosseini, E. )2015(. Investigating the relationship between privacy and interaction in several residential complexes in Qazvin, Journal of Hoviatshahr, 9(21), 29-40.
20- Hosseini, A.; Jafarzadeh, T. & Rahban, F. ) 2016(. Compilation of grammar of designing spatial domains of housing to improve the interaction of family members, Journal of Housing and rural environment, 154, 41-58.
21- Ivanovic, G W. (2013). People as place-making coordinate: A methodology for visualizing personal spaces; Frontiers ofArchitectural Research 3, 36–43
22- Canter, D. (1997); The Facets of place in G T Moore & R W Marans (eds) Advances in Environment, Behavior, and Design. 4. New York. Plenum. Pp 109
23- Crowe, S (2011). Get Back! The Use of Personal Space Among College Students. Journal of Interdisciplinary Undergraduate Research. 3(1), 2.
24- Moghaddam, F.M. (1998). Social psychology: Exploring universals across cultures. New York, NY: W.H. Freeman & Company.
25- Bell, P., Green, T., Fisher, J., & Baum, A. (1996). Environmental Psychology (4th edition.). Fort Worth:Harcourt Brace College Publishers.
26- Uzzell, D., & Horne, N. (2006). The influence of biological sex, sexuality and gender role on interpersonal distance. British Journal of Social Psychology, 45, 579–597.
27- Tanner, C. K. (2006). Effects of the school's physical environment on student achievement. Educational Planning, 15(2), 25–44.
28- Hall, Edward T., (1996). The Hidden Dimension. Lowe & Brydone Ltd., London.
---